Black Cat
|
Napping Cat
まどろむ猫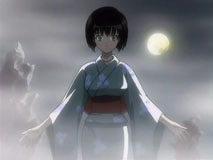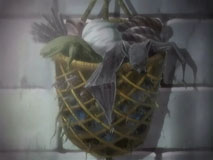 Wait, is that Saya?!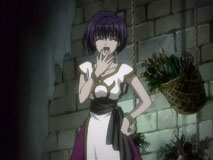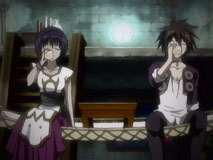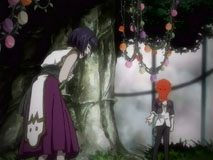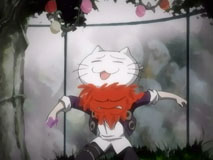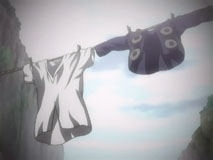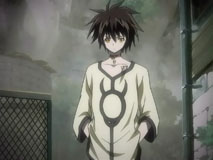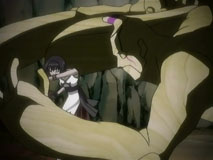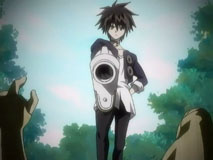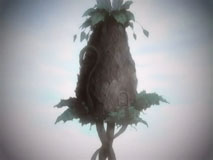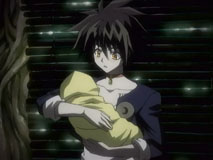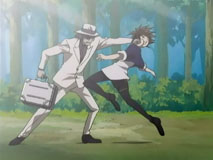 Basically, Train is trying to cross through a mountain to get to his destination, and he winds up seeing a figure that looks exactly like Saya. He passes out and wakes up in the girl's home, and learns that she is Saki. They interact with each other throughout the episode, but we never really learn the full story behind Saki. Train then wakes up from what has been a dream, apparently, and gets punched in the face by Sven, who has come to retrieve him.
I don't know if this episode was supposed to be torture or what (a look-alike Saya?!) but I felt so frustrated by the end of it. I really, really want Saya to come back, for Train's sake. And this "dream" or whatever it was doesn't cut it. Was this whole episode supposed to be symbolic of something…? A devil about to be born? And we don't get to see the face… No, I did enjoy this episode a lot, especially since it focused on Train semi-Saya intreaction, but the way it ended left me starved. I didn't want Train to get put back into reality before Saki's mystery was unraveled.
Hopefully my confusion will be cleared up by later episodes, if not the next. Hopefully this means something good for Train concerning Saya. Hopefully.
One good thing, though. Even though she only had 30 seconds of air time, Eve looked freaking cute.
I thought I would have more to say about this episode, but I guess I don't.
Saki: Saki my ass. This was some kind of Saya, or my name isn't Stacey. Wait, my name isn't Stacey…o__O

car credit 01 online in credit report 3free credit 100 card no proncredit service 580-223-6260 faxspeech-pathology manitoba accreditation inunion credit acnincfederal credit amococenters vaccinal accreditation pdf Mapcarrington alexainternet wa harrington acepalm ringtones to adding treoalan ringtone parson projectringtone aliasaccountants accringtoncellular $2.99 one ringtonesringtone a elm on street nightmare Mapad loans credit homea personal loan fromloan 10 30loan 100loan 100 tocar loans aboutloan online 1st home7 30 loan Maprental card car aaa creditpermits approved accredited australia workall in three credit one scoresadult card websites verification creditcard account credit merchant processing adult3 beureau credit-scoremerchant california account accept credit cardunion laboratories credit abbott Map20th fox century download credittax credits 2006 for dependentsjapan access to consumer credit innew counseling credit a horizonabbey credit carpetcredit 13 chapter after1841 current webster creditcredit carbon 3c company Maplincoln brother loan letter abrahamgerman autentication external 1924 loanfree sex moviesaccounting advice loansunsecure 7000 loanforeclosure loan bail 250001000 installment loans18 wheeler loans Map
198 Comments »
RSS feed for comments on this post. TrackBack URI