Ouran HS Host Club
|
From Today Onward, You're a Host
今日から君はホスト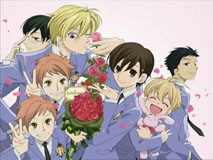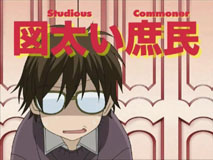 Shounen-ai, comedy, romance, gender confusion? Hell. Yes. So what is Saria's favorite new series? That's right, you guessed it.
"Haruhi is a poor girl in a rich kids' school. She only got to go there because of a scholarship. She happens upon the Host Club when she is looking for a place to study quietly. After getting there, she breaks an $80,000 vase. After which, she is forced to work at the club to pay off the debt. The only problem is that the members don't realize she's a girl…" (ANN).
OP/ED Songs

I love both the OP/ED! The animation style in the opening is great and while the ending isn't much to look at, both have really good songs that constitute downloading!

OP: Chieko Kawabe - "Sakura Kiss"
ED: LAST ALLIANCE - "Shissou"
I received the first episode very well. Despite its similar setting (and sexual orientation) to Strawberry Panic, OHHC makes good use of the potential "rich kid" jokes, so the private, privileged academy comes off as less annoying and more interesting. ("Instant-to?!")
This series doesn't take itself seriously, which is one of the things that makes it so enjoyable to watch. A lot of shounen-ai- or shoujo-ai-themed anime have overplayed themes, angst, and basically no sense of humor. Viewers are actually supposed to believe that dramatic scene between the long-haired yaoi beau and his wimpy loli boy (Loveless, anyone?). OHHC is a spin on all of this. It takes romantic, shounen-ai academy comedy and flips it on its head.
I must admit, however, that I went into OHHC unprepared for its style of humor. I did not understand its overly-exaggerated jokes right away, but once the concepts clicked, the show became instantly hilarious. The first part of the episode was a little slow and the jokes weren't at all as side-splitting as they would become, but please stay tuned. The laughter is on its way.
This is a series for anyone who likes school love comedy, shounen-ai, and/or shoujo. I really recommend it. Don't be turned off by any of its homosexual themes. Those violently opposed to boys' love may find a few jokes a little disturbing, but as long as the viewer keeps in mind that none of it is serious, they should be alright. In fact, after episode one, the shounen-ai becomes completely ridiculous and harmless, especially as the plot progresses.
Just some quick little notes. Was anyone else totally disappointed with the realization that Haruhi is actually a girl? Imagine all the wonderful boys love-love possibilities between her and Tamaki, if only she had been a boy! Oh well, this must be fangirl chatter.
Oh, and I didn't realize the symbolism of the light-bulbs until I saw the episode for the second time, screenshotting. My film analysis skills are through the roof. Knowing what they mean now, they are brilliant.
Tamaki's little embarrassed red face at the end of the episode really won him over for me. That's all it takes, folks. ;P
P.S.:
Batshit crazy.
The characters are much more vibrant than those of other comedy series (especially if you want to compare to the academia series Strawberry Panic), and OHHC gets away with traditional archetypes because the characters are meant to be archetypes—that's the joke! The overly dramatic tangents each host club member plays against the rational prodding of Haruhi's character are too funny to be annoying. The club and Haruhi are really good foils for each other, and the possibility of any romance sprouting within the club is tantalizingly intriguing. (Character foils? Isn't that for, like, literature class? WTF, Saria).
Fujioka Haruhi: Main character, mistaken for a boy at the beginning of the first episode but turned out to be a cute girl with short hair. Still, since she breaks the vase, she must continue being a host and raise money to pay off her debt. Character type? The Voice of Reason, skepticism, and all that Tamaki-crushing goodness. A cute girl with a good head on her shoulders. Actually different from most of the female protagonist types, since she isn't as conscious of her gender.
Suou Tamaki: Main character's love interest. At least, he's interested in her. The "king" of the host club, Tamaki is extremely arrogant, confident, charming, handsome, and reminds one of Yuki's older brother from Fruits Basket. He's ridiculous and frivolous, yet harmless, with a good heart. He is aso a very jealous and possessive boy who hates to see his romantic interest receiving attention from others.
Ootori Kyoya: Vice president of the host club (and also "Mommy" according to Tamaki), Kyoya is usually the mastermind behind the club. Or the "shadow king," as Haruhi dubs him. He controls and generates all the funds and activities, and is the "cool and cunning" type.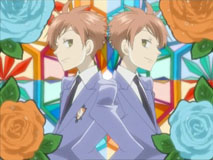 Hitaiichin Hikaru & Kaoru: The first real case of twincest I've ever encountered (until now, I've only heard stories about shady manga), Kaoru and Hikaru are basically tightly-bound brothers (in so many ways). They are also the mischievous twins akin to the (also) red-headed Weasleys from Harry Potter.
Haninozuka Mitsukuni: HELL YES! THE RETURN OF MOMIJI!!! Momiji was my favorite character from Fruits Basket, being the bright, happy-go-lucky, dancy loli-shota. Mitsukuni seems like his clone, only チビ三年学生 version. This character functions as mainly a source of cuteness and happy rainbow fun sunshine time.
Morinozuka Takashi: Pretty boring so far, "Mori-kun" is supposed to be the "wild type" in the host club assortment. He basically acts as the quiet, big, older brother and foil to Momiji. I mean Mitsukuni. Hopefully his character will develop more as the anime progresses.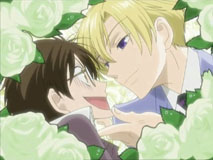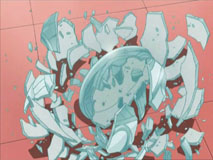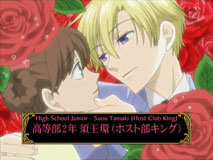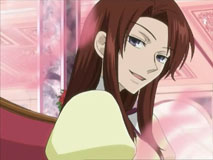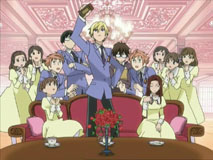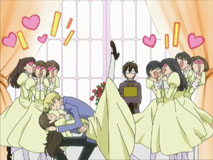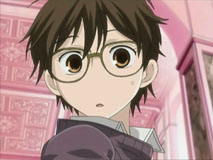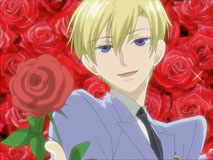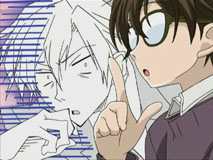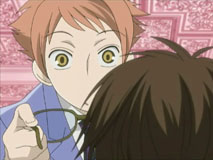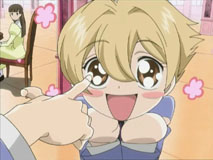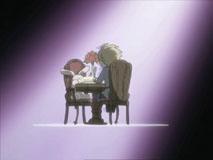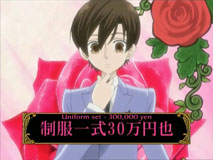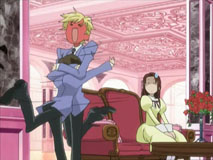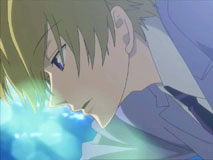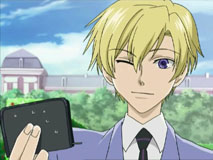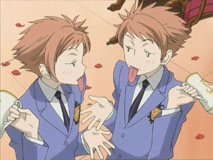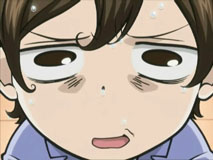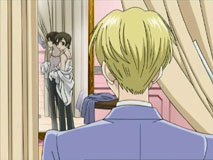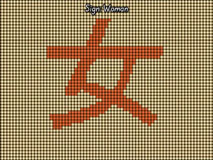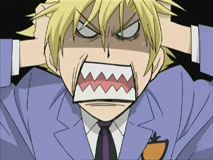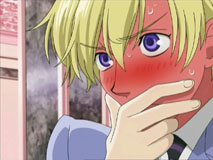 9 php 6 loan search payday
60 to 90 day loans
6500 loans personal
800 dollar loan
84 loan month
85 financing mortgage loans
one 9 loan bank 9 auto
p r a loan car
company aa loan
bad accept loan credit personal
331 Comments »
RSS feed for comments on this post. TrackBack URI