*Sama Zama Site
|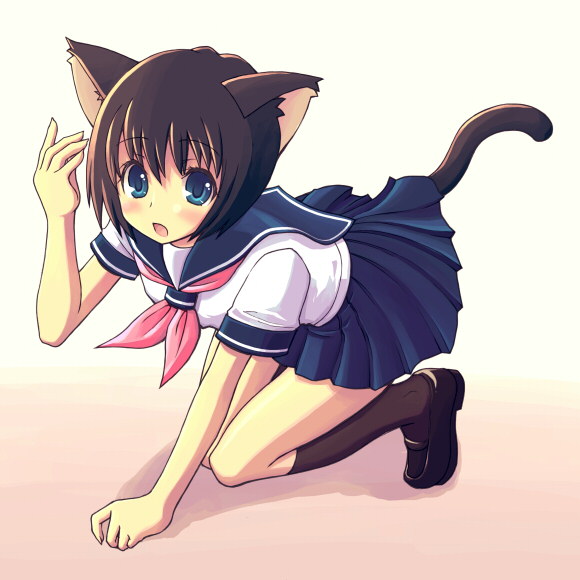 This isn't a particular interesting post, I just wanted to let people know what has been up with Saria. Well, while I don't like revealing much of my personal life, especially my age… I need it in order to excuse myself for not blogging quite avidly towards the end of the school year.
So let's just come out with it. I am a little girl. Eighteen, about to graduate from high school. Graduate from high school. Graduate from high school. An all-girls, Catholic seifuku school. This Thursday. A little busy, am I. There's college stuff to attend to (I will be a Berkeley Cal Bear!), Senior stuff to attend to (Disneyland Grad Nite!), and did I mention graduation?
The good news? Blogging should occur more regularly by the end of June 15th.
The bad news? I will be gone from late June to mid-August on a trip to Suzhou, China. I will be a teacher assistant at a bilingual academy's summer English program, meaning teach Chinese kids how to speak the English. A six week-long hiatus will occur during this time, though I do plan on creating a blog specifically for my daily accounts in China. But it still means no anime. :(
More good news? I only plan to have a half-life at Cal, so there should be a lot of blogging once the year starts.
Some more bad news (?), episode-crunching has gotten real stressful for me as it requires actual deadlines, so I plan to focus more on opinion/discussion pieces in the future, as well as perhaps rapid-updates per episode (less screenshots, condensed posts). The purpose and what I want for this blog is still in limbo, so anyone with suggestions, complaints, or love…I'm all ears. Or eyes. Or something.
I'm also looking for an adequate host/domain setup for my own anime and personal blogs. I am poor and I want to continue sticking with Wordpress. If anyone knows of any good hosts or packages (especially those of you who already host your own blog), please let me know here or at SariatheCat [at] gmail [dot] com. Thanks!
And for anyone and everyone who ever reads my blog, I want to thank you so much for being patient with my sluggish updating and supporting me! I hope you enjoy what you read here at Sama Zama and continue to visit. (*^^)^*) ☆Chu!!
1277 Comments »
RSS feed for comments on this post. TrackBack URI